The complexity of the production processes in the pharmaceutical industry requires rigorous attention to guarantee the quality and efficacy of the final product.
From the selection and preparation of raw materials through granulation, calibration, and compression, each production stage is essential to ensure that the tablets meet the standards, regulations, and sanitary requirements.
What are some key points to consider for pharmaceutical tablet manufacturing?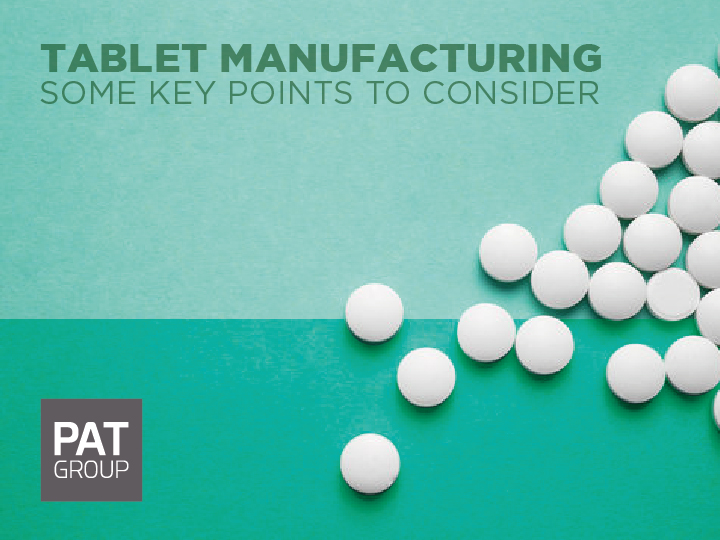 Maintenance and conservation of equipment
Equipment maintenance ensures the optimal conditions of machines and their effectiveness in production. Quality maintenance can extend equipment life, reduce downtime, and prevent unexpected production failures.
Some of the most common problems in tableting, such as sticking and capping, are usually directly related to the punches and dies condition.
These tools are elements with high wear and influence the quality of tablets. For this reason, the selection of these tools, their resistance, cleaning, and lubrication will be crucial for production.
Training and technical assistance
Training operators can reduce the possibilities of error in the process, increase productivity and improve the quality of the final product.
At PAT Group, we have the know-how to provide technical support quickly and resolutely. We offer personalized solutions in advice and optimization of production processes, increasing the efficiency and quality of your products.