The transforming effect of passion, driven by the unyielding desire to overcome adversity and strengthen oneself by coping with setbacks that arise on a daily basis, were the keys that gave rise to COMASA more than 30 years ago.
This first achievement was just the first step in a long journey of evolution that propelled the birth of Wynka, Ecovida and Copharm, in 2010, consolidating a portfolio of products and services for the Pharmaceutical, Food, Nutraceutical, Cosmetic and Chemical industries. .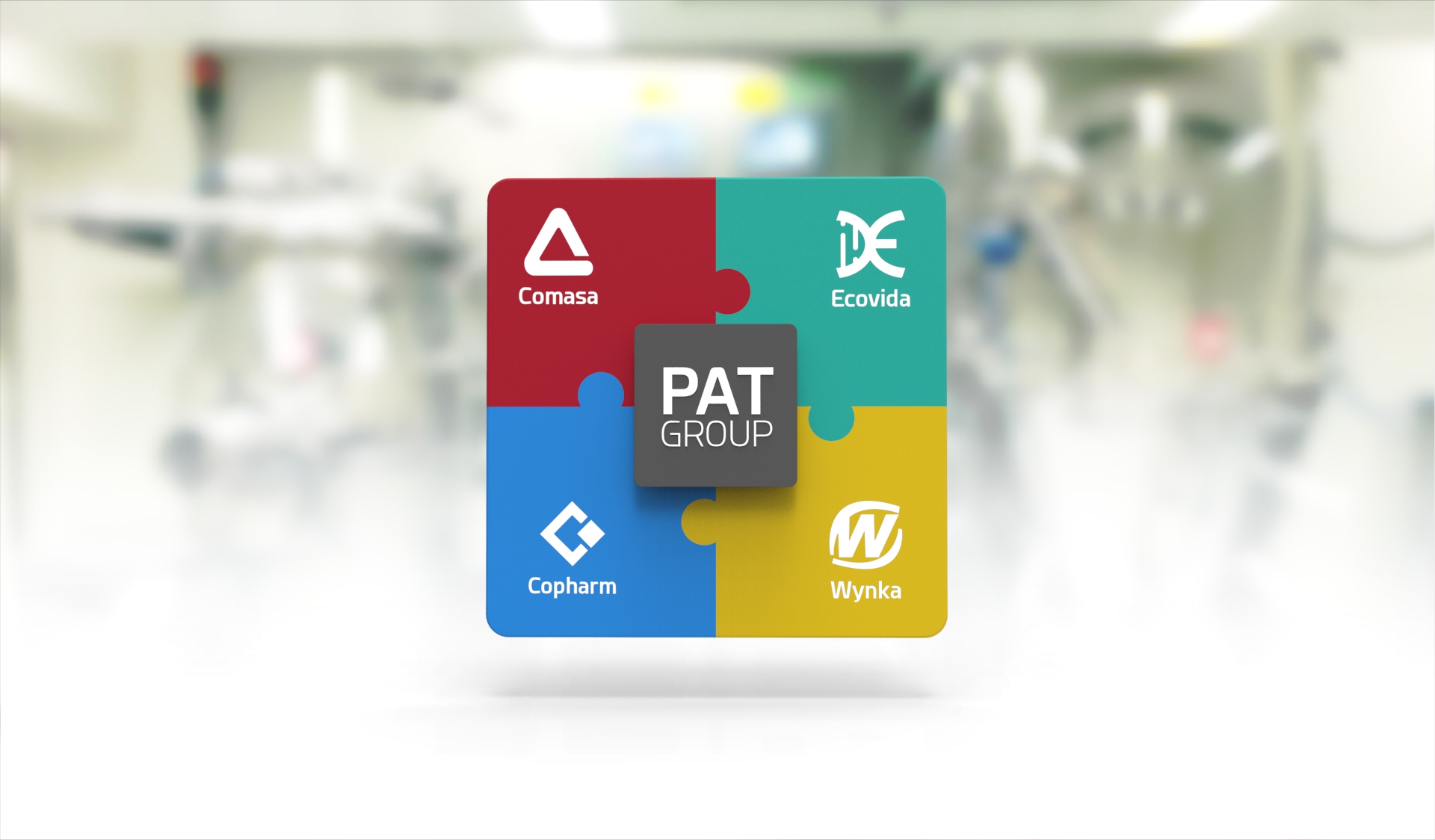 Thus, the determining factor for obtaining the pronounced inflection point towards promotion was translated into the synergy between the four organizations, in which all its parts benefited, fostering close collaboration between them, the development of knowledge, the provision of resources and human capital.
At the same time, the link comes to life giving rise to a new strategy:the Joint Venture. It is about the joint work between the companies as a coalition, in which those involved maintain their individuality and operate as separate organizations, but joining forces with the specific purpose of transforming together, following the same objective and excellence.
Advancing with innovation in our DNA, PAT Group is nourished day after day by talent to deepen a growth model in which ingenuity, training and commitment are essential elements that allow us to be more and better every day.